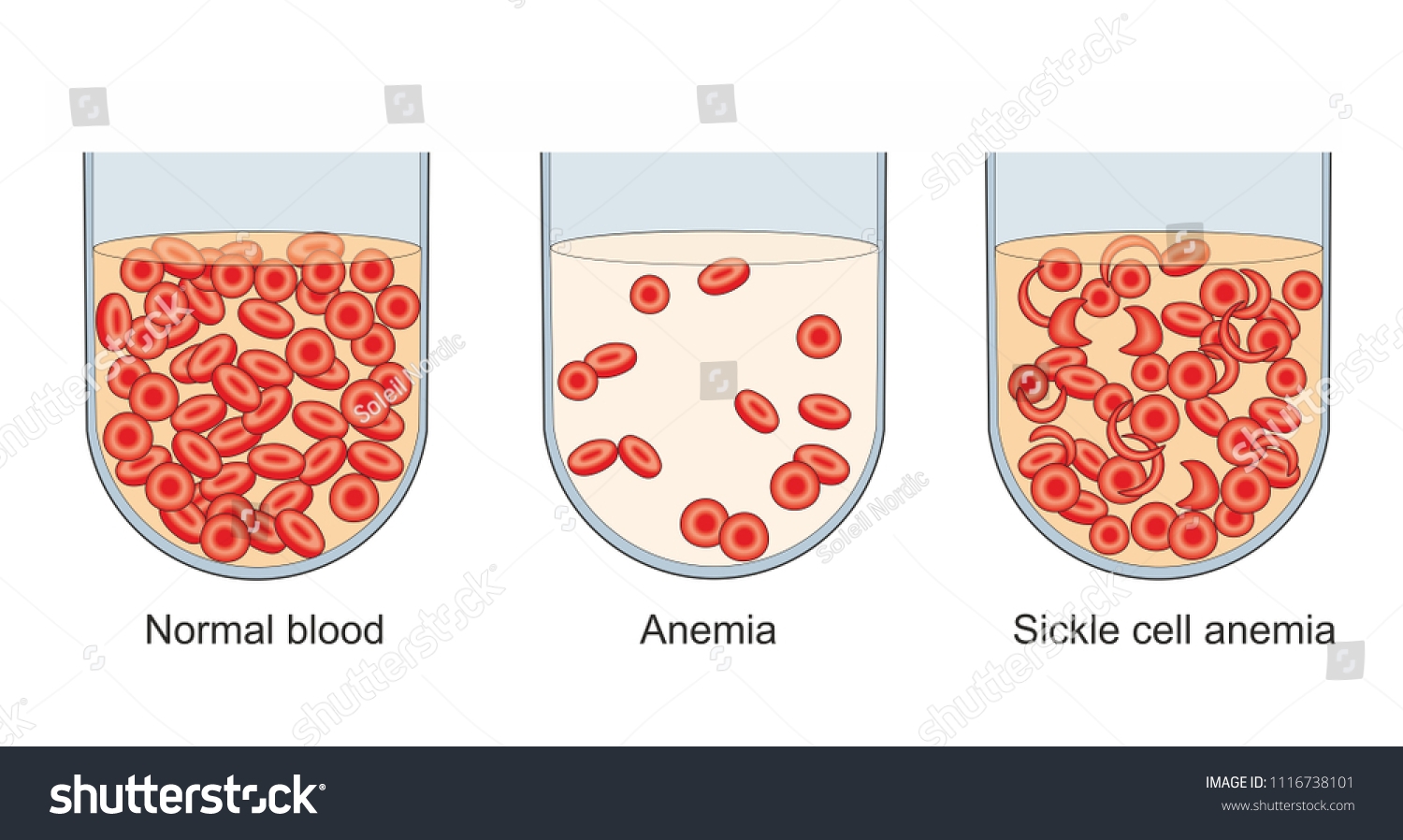 Anemia is a decrease in the total amount of red blood cells (RBCs) or hemoglobin in the blood,or a lowered ability of the blood to carry oxygen.The three main types of anemia are due to blood loss, decreased red blood cell production, and increased red blood cell breakdown.If the cells are small, it is microcytic anemia. If they are large, it is macrocytic anemia while if they are normal sized, it is normocytic anemia.
SYMPYOMS OF ANEMIA:
fatigue
dizziness
paleness of skin
fast or irregular heartbeat
shortness of breath
chest pain
headache
light-headedness
low blood pressure
spleen enlargement
yellowish eyes
muscle weakness
SYMPTOMS OF SEVERE ANEMIA
fainting
chest pain
angia
heart attack
Some anemia have specific symptoms
Aplastic anemia: fever, frequent infections, and skin rashes
Folic acid deficiency anemia: irritability, diarrhea, and a smooth tongue
Hemolytic anemia: jaundice, dark colored urine, fever, and abdominal pains
Sickle cell anemia: painful swelling of the feet and hands, fatigue, and jaundice
CAUSES OF ANEMIA
Anemia caused by blood loss.
Anemia caused by decreased or faulty red blood cell production.
Anemia caused by destruction of red blood cells.
HOME REMEDIES FOR ANEMIA
1. Increase Vitamin C intake: oranges or take glass of lemon water every day.
2. Yogurt with Turmeric
3. Eat more green vegetables
4. Drink fresh beetroot or pomegranate juice
5. Raisins and dates
HOMEOPATHIC MEDICINE FOR ANEMIA
reckeweg r31
KEYWORDS
Homeopathy clinic in velacherry