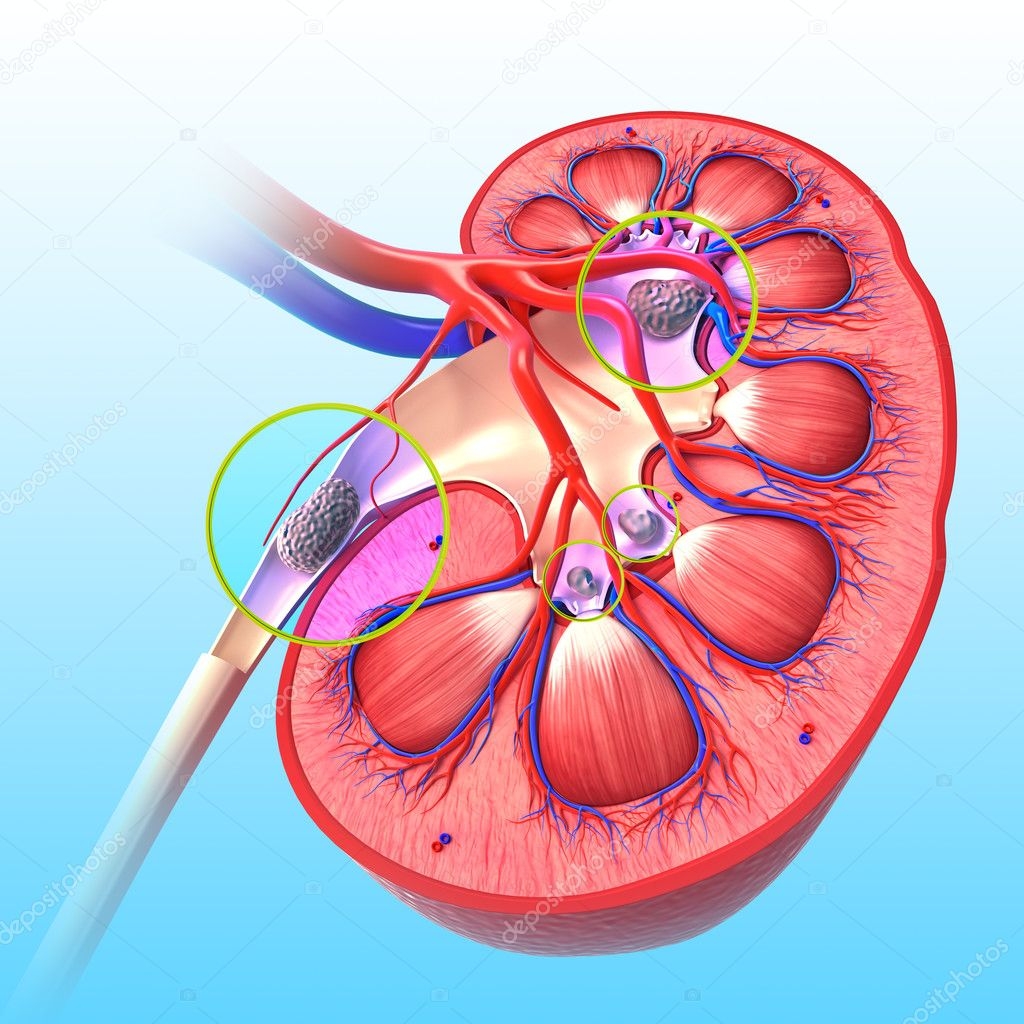 KIDNEY STONES
Kidney stones, or renal calculi, are solid masses made of crystals.Kidney stones are hard collections of salt and minerals often made up of calcium or uric acid. . Kidney stones usually originate in your kidneys. However, they can develop anywhere along your urinary tract, which consists of these parts:
kidneys
ureters
bladder
urethra
WHY YOU GET STONE IN THE KIDNEY:
you had more than one stone before.
Has anyone in your family had stones.
Your medical condition that may increase your chance of having stones, like frequent diarrhea, gout or diabetes.
SYMPTOMS:
Pain in the back, belly, or side
Pain or burning during urination
Blood in the urine
Cloudy or smelly urine
Going a small amount of urine at a time
Nausea and vomiting
Fever and chills
HOW TO PREVENT KIDNEY STONES:
Staying hydrated
Reducing salt intake
Maintaining a healthy body weight
Limiting foods with calcium oxalate
Reducing alcohol intake
Avoiding excessive caffeine consumption
Avoiding sugary drinks
Increasing citric acidic intake
Taking supplements and vitamins
TYPES OF KIDNEY STONES:
CALCIUM STONES
CALCIUM OXALATE:
The calcium oxalate crystal forms when calcium combines with oxalic acid. Oxalic acid (at left), a dead end waste product that the kidneys remove. Sometimes this kidney stone arises from a systemic cause, like bowel disease, primary hyperparathyroidism, or primary hyperoxaluria.
CALCIUM PHOSPHATE CRYSTALS:
Calcium phosphate stone crystals form when calcium atoms combine with phosphoric instead of oxalic acid and produce the calcium phosphate kidney stone.Primary hyperparathyroidism and renal tubular acidosis raise average urine alkalinity (higher urine pH) and foster calcium phosphate kidney stones.
URIC ACID STONES
The stones can be red or orange because uric acid crystals absorb hemoglobin breakdown products that are red – orange pigments in urine. Sometimes uric acid crystals pass in urine as a red orange gravel.uric acid stones can grow very large and rapidly.
STRUVITE STONES
Kidneys cannot make struvite. Bacteria make it.This type of stone is found mostly in women with urinary tract infections (UTIs). These stones can be large and cause urinary obstruction. They result from a kidney infection. Treating an underlying infection can prevent the development of struvite stones.
CYSTINE STONES
Lemon yellow with a sugary coating these form only in people who have an inherited kidney disorder called cystinuria.Stones probably form in the urine itself. But cystine crystals can plug the ends of kidney tubules, as calcium phosphate crystals do, causing cell damage.
KEYWORDS
Homeopathy clinic in velacherry