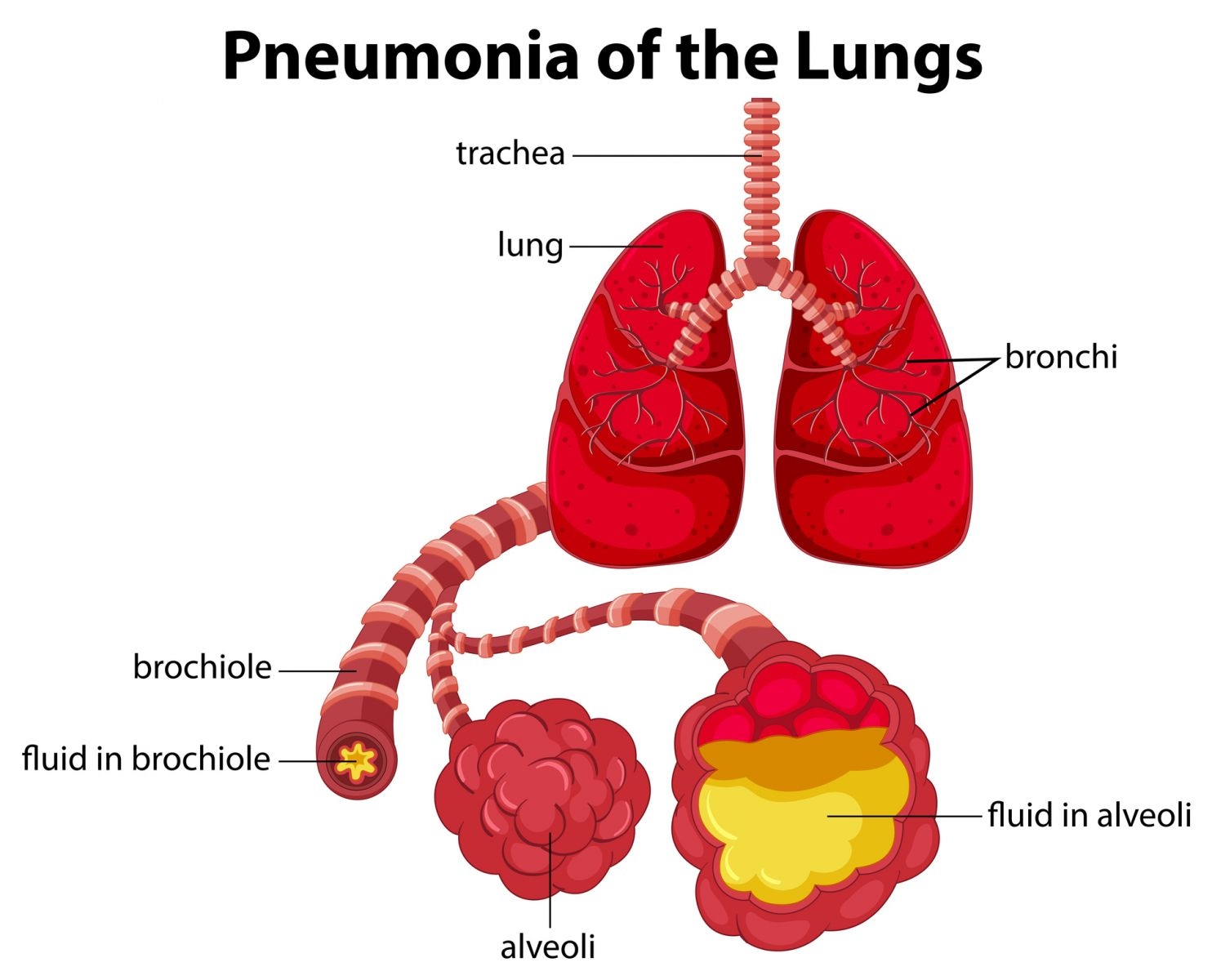 PNEUMONIA:
Pneumonia is an inflammatory condition of the lung ,affecting the lung parenchyma and the alveoli.Pneumonia is an infection that inflames the air sacs in one or both lungs. The air sacs may fill with fluid or pus (purulent material), causing cough with phlegm or pus, fever, chills, and difficulty breathing.
CAUSES OF PNEUMONIA:
Causitive factors may be the virus, bacteria, fungi or aspiration of foreign substance .
In children viruses are usually the cause of pneumonia.
CONDITION THAT MAY INCREASE THE RISK OF PNEUMONIA IN CHILDREN:
1. Premature birth.
2.Breathing second hand smoke .
3.Asthuma or certain genetic disorders.
4.Congenital heart defects.
5.Poor nutrition.
6.Weak immune system .
7.Spending time in crowded places.
SIGNS AND SYMPTOMS:
Signs and symptoms depends on what caused the pneumoniaand the age of the child.the signs and symptoms of bacterial pneumonia usually begin more quickly than a viral infection.
Cough - usually with yellow or green mucus.
Fever
Crying more tthan usual ,or more irritable.
Poor appetite
Shortness of breath
Pale or bluish lips,finger nails and toe nails
Tachypnea
1. more than 60 breaths in one minute for new born babies of upto 2 months old.
2.More than 50 breaths in one minute for a baby of 2 months to 12 months old.
3.More than 40 breaths in one minute for a child older than 1 year.
PREVENTION OF PNEUMONIA:
If the child is exposed to pneumonia and has a weak immune system preventable antibiotics can be given.
Do not anyone smoke around the child.
Vaccinate the child against viruses or bacteria, that cause pneumonia.
Wash hands often with soap.
Keep the child away from cold.
KEYWORDS
Homeopathy clinic in velacherry