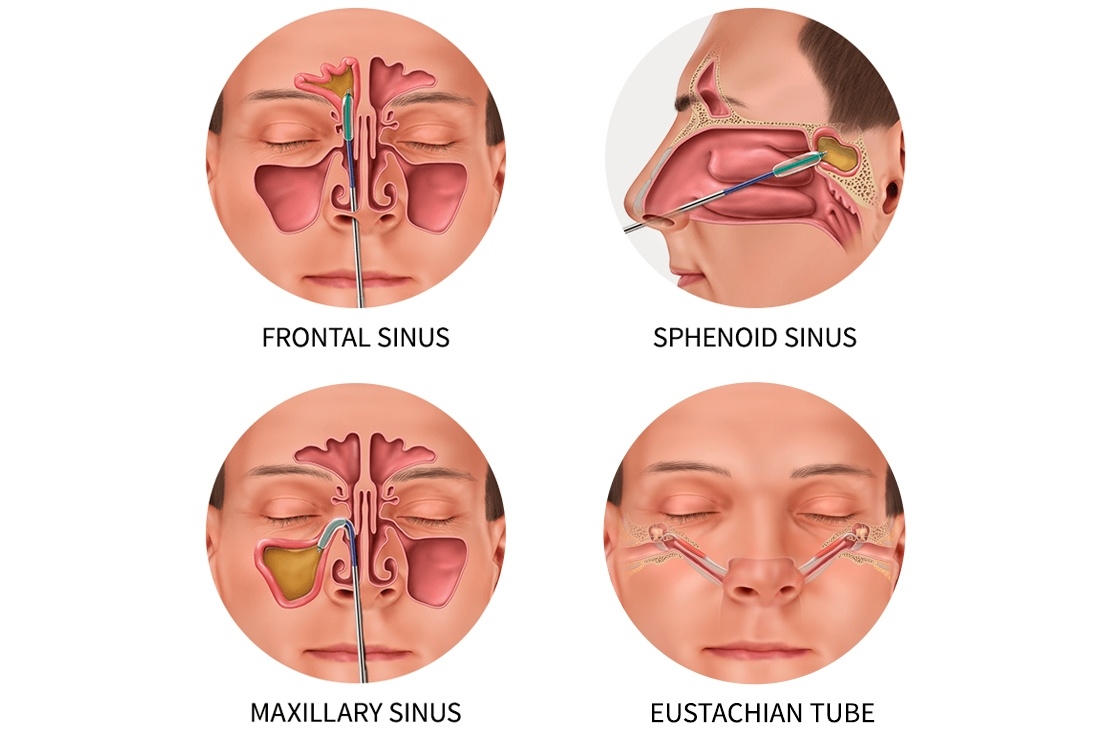 SINUS
A sinus infection, also called sinusitis, is an inflammation of the air cavities in the bones around your nose and eyes, including the paranasal cavities. When drainage sites for the sinuses are blocked, they fill with mucus and you can feel pain and pressure.
SYMPTOMS OF SINUSITIS:
sinus pressure
headache
inflammation of ear
mouth breathing
phlegm, pus
sleeping difficulty
throat irritation
fatigue
fever
malaise
distorted sense of smell
itching
loss of smell
runny nose
sneezing
CAUSES OF SINUSITIS:
Viruses: In adults, 90 percent cases of sinusitis result from a virus
Bacteria: In adults, 1 case in 10 is caused by bacteria
Pollutants: Chemicals or irritants in the air can trigger a buildup of mucus
Fungi: The sinuses either react to fungi in the air, as in allergic fungal sinusitis (AFS).
ACUTE SINUSITIS:
Acute sinus infections often start with inflammation from allergies or a viral infection (such as a cold) and sometimes develop into a bacterial infection.
SYMPTOMS OF ACUTE SINUSITIS:
nasal congestion
thick yellow or green mucus discharge from the nose
sore throat
a cough, usually worse at night
drainage of mucus in the back of your throat
RISK FACTORS OF ACUTE SINUSITIS:
intranasal allergies
nasal passage abnormalities, such as a deviated septum or nasal polyp
tobacco smoking or frequent breathing in of other pollutants
large or inflamed adenoids
spending a lot of time in areas where infectious germs are frequently present
a weakened immune system
cystic fibrosis
CHRONIC SINUSITIS:
chronic sinusitis lasts longer than 12 weeks and can be caused by many different diseases.Also known as chronic rhinosinusitis, this condition interferes with drainage and causes mucus buildup. Breathing through your nose might be difficult. The area around your eyes and face might feel swollen, and you might have facial pain or tenderness.
SYMPTOMS OF CHRONIC SINUSITIS:
Thick, discolored discharge from the nose or drainage down the back of the throat (postnasal drainage)
Nasal obstruction or congestion, causing difficulty breathing through your nose
Pain, tenderness and swelling around your eyes, cheeks, nose or forehead
Reduced sense of smell and taste in adults or cough in children
KEYWORDS
Homeopathy clinic in velacherry