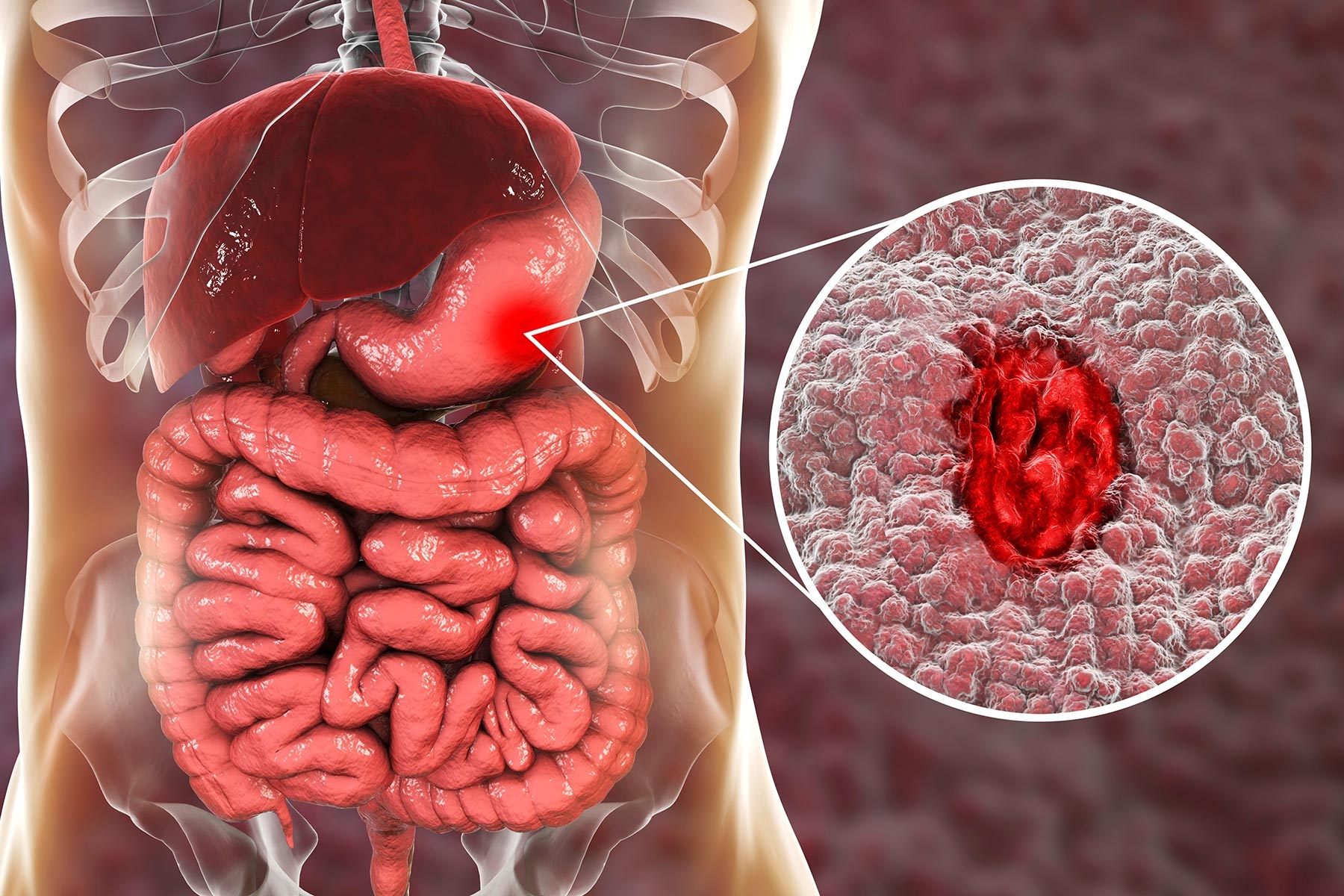 STOMACH ULCER:
Stomach ulcers (gastric ulcers) are open sores that develop on the lining of the stomach.
TYPES OF STOMACH ULCER
GASTRIC ULCER
Gastric ulcers that occur on the inside of the stomach
DUODENAL ULCER :
Duodenal ulcers that occur on the inside of the upper portion of your small intestine (duodenum)
SYMPTOMS OF PEPTIC ULCER:
dyspepsia,
heartburn,
weight loss,
nausea and vomiting,
not eating because of pain,
stmoach burning,
bloating,
pain may be relieved by eating, drinking, or taking antacids
RISK FACTORS OF ULCER
Smoke. Smoking may increase the risk of peptic ulcers in people who are infected with H. pylori.
Drink alcohol. Alcohol can irritate and erode the mucous lining of your stomach, and it increases the amount of stomach acid that's produced.
Have untreated stress.
Eat spicy foods.
PREVENTION:
Fruits and vegetables
Fiber
Probiotics
Vitamin C
Zinc
Selenium
ANTIBIOTICS:
If you have an H. pylori infection, you'll usually be prescribed a course of 2 or 3 antibiotics.
The most commonly used antibiotics are:
amoxicillin
clarithromycin
KEYWORDS
Homeopathy clinic in velacherry
metronidazole